Where a line joins a particle pair, they can interact; Leptons react with Photons, for example. Otherwise, the particles do not interact;
Quarks do not react with Leptons, for example. A loop to itself indicates self interacting particles; the Higgs Boson, for example.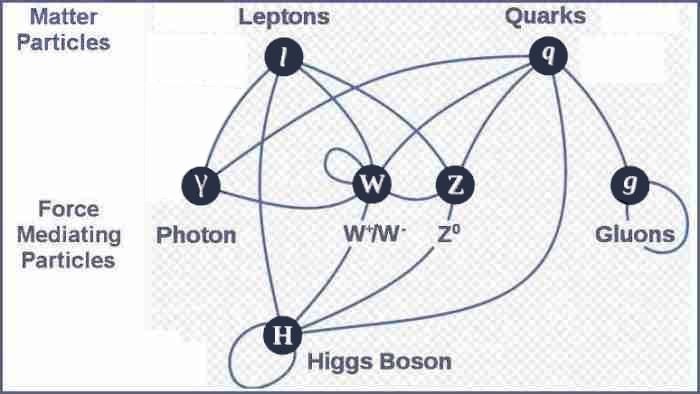 Interactions







Back to Summary

Physics
-
Standard Model
Click any particle to see just that particle's interaction.
Click "Back to Summary" to return to the summary image showing all valid interactions.